Exceptional Dentistry For Beautiful Smiles
As a leading Dental professional, Dr. Curtis Couch is nationally and internationally recognized. Renowned for his sterling reputation built on excellence, Dr. Couch has given beautiful smiles to numerous celebrities and dignitaries alike, with clients flying in from all over the world to experience the difference.
Known throughout Southern California as a leading restorative, cosmetic and Implant Dentist, the team at Curtis Couch DDS adores their patients and aspires to offer exceptional service at every visit.
Our Patient Relationships
At our established practice, your entire experience is customized and designed to your needs and preference. We develop long-lasting relationships with our patients, based on mutual respect, understanding and most importantly trust.
Plan your visit
The man behind your smile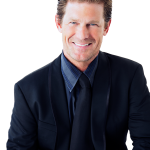 Exceptional Dental Care Begins With Us
Through our range of general, restorative and cosmetic options, our dental team is well known for providing beautiful smiles to every patient. We create personalized treatments and strive for the best outcome for each individual patient. Look no further and book an appointment with us today!
General Dentistry
It's important to maintain a clean, fresh and healthy smile with regular dental check-ups and cleans with the dental and hygiene experts at Curtis Couch in Thousand Oaks.
Cosmetic Dentistry
Revitalise and reinvent your smile with world-class cosmetic treatments at Curtis Couch. We will give you a smile with aesthetics and beauty to be proud of.
Dental Implants
The long-term solution to a missing tooth, that can last a lifetime. Dental implants are extremely durable, strong and restore both the beauty and functions of your smile.
Call Us Today
If you have any questions or would like to book an appointment with us, please give us a call at the office. We look forward to seeing you soon.

Dental Care for the Whole Family
At our office, we love caring for smiles of all ages. Our employees and dentists are exceptionally friendly, comforting and have created a welcoming atmosphere to all new and existing patients. This is one of many reasons why parents choose dental care at Curtis Couch DDS for themselves and their families.
Our state of the art equipment enables us to provide high quality dental treatments that ensure absolute patient satisfaction. We offer a wide area of dentistry and individualize our treatments to suit each of our patients' needs and wants.
We hope you choose us to receive your best care.
Rejuvenate, Elevate and Redesign your Smile
At Curtis Couch in Thousand Oaks, California we have the cosmetic dental treatments to give you a beautiful smile that will make you proud, confident and feeling amazing. Our team can redesign and elevate your smile to a level like you've never seen before. The skill, commitment and experience of our team will provide you with a natural, youthful and aesthetically pleasing smile.
We offer porcelain veneers that give you the perfect aesthetics, shape and colour; teeth whitening that's the simple approach to discolouration and stains; and dental bonding to solve chips, cracks and discolouration.
Whatever your cosmetic needs are, we have the world-class solution for you.
Restore Part or an Entire Tooth
Are you suffering from a missing, decayed or broken tooth? The team at Curtis Couch will restore your smile to natural perfection.
We offer inlays and outlays, general tooth-coloured fillings, dental crowns and also dental bridges. So no matter how big or small your dental issue is, we have the solution. Dr. Curtis Couch also specialises in providing implant dentistry to permanently restore and replace missing teeth. Dental implants are extremely durable, strong and completely restore aesthetics and functions of your smile.
Don't wait any longer, choose world-class dental treatment from Curtis Couch in Thousand Oaks, California to fill the gaps in your beautiful smile today.